Crowns
Improve your health and smile in just one day with CEREC™ Dental Crowns.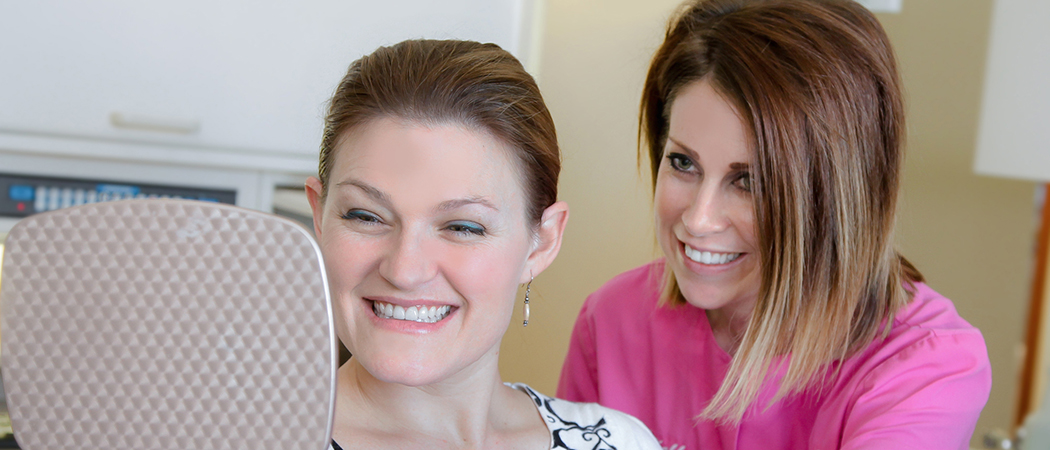 What are Crowns?
Crowns are a long-term solution to effectively treat decay, cavities, and broken teeth when fillings are no longer viable, or after you have gone through root canal therapy. Some patients choose to get dental crowns to simply improve the look of their natural teeth.
Crowns are tooth-shaped "caps" that are placed on fractured or broken teeth, teeth with large fillings, or on teeth that have undergone root canal therapy. Dental crowns stabilize and strengthen the existing tooth (whether it is fractured, decayed, or required a root canal), and/or improve the original tooth's appearance.
One-Visit Crowns
Most dental crowns require two visits or more to your dentist. But at First Choice Dental, CEREC dental crowns are done in only one visit. During your appointment, we'll prepare your tooth and take digital impressions (no more biting down on mouth trays filled with impression material).
Next, your dentist will make your permanent crown in the digital lab, and then will place and fit the crown to make sure it looks and feels as natural and comfortable as your own tooth—all in the same visit. A typical one-day crown appointment takes three hours from start to finish.
Real Patients Real Reviews
I've been a patient since Dr. Giswold was on his own, and at three different offices, because of my moves around the city. I have been extremely pleased with everyone I've dealt with in the more than 30 years involved.
Darlene H.
Patient
I've always hated going to the dentist but not anymore!
Katie K.
Patient
Everyone has always been extremely helpful and flexible with me and my crazy schedule.
Robyn D.
Patient
Schedule Your Free Consultation
Want to learn more about getting a crown at First Choice Dental? Call to schedule a free consultation now!