Your First Visit
Visiting a new dentist for the first time can be a little overwhelming- but the last thing we'd like you to be is stressed. Here's what you can expect during your first appointment with us.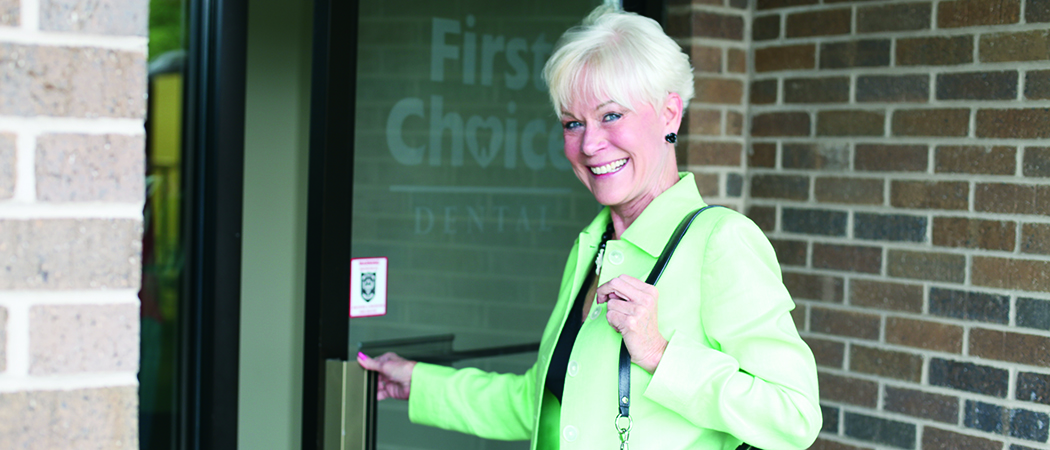 Before You Arrive
After we schedule your first appointment, we'll ask you to complete our new patient paperwork so we can get a complete picture of your health.
Many patients are surprised at the thoroughness of our health history forms. Dental health is intertwined with your overall health, and as an integral member of your healthcare team, these forms alert us to any oral and overall health issues. We firmly believe this is an important step in helping us care for you properly.
New Patient Paperwork
Checking In
Your appointment time has arrived! We look forward to meeting you in person and helping you get ready to see your dental care team.
When you arrive for your appointment, please check in with us at the front desk and share your insurance card(s) with us, if you have dental and/or medical insurance. (No insurance? No worries! Smart Choice Savings might be a good solution for you.) We will ask you to wrap up some final paperwork at this time as well. And even though our waiting room is relaxing and welcoming, don't get too comfortable. We'll make sure you won't wait long to be seen.
In the Chair
First, we'll make sure you're comfortable, discuss your care and concerns, and then get started on your diagnostic scans and cleaning.
At First Choice Dental, every exam begins the same way: with your pick of soothing MyChair Choices amenities, like sunglasses that soften our overhead lighting, warm blankets and massage chairs, or turning on music or watching TV. Once you're comfortable, we'll check your overall dental health, provide complimentary oral cancer and blood pressure screenings, and take x-rays if you need them. If your gums are healthy, we'll proceed with a cleaning.
Talking with Your Dentist
At this point, you'll meet with your dentist to address your concerns, review the results of your scans and x-rays together, and go through options for your treatment plan, if any.
Your dentist will examine your mouth, answer any questions that you may have, and recommend treatment options—for immediate needs and elective care—based on your health history and exam results. Your dentist may also discuss preventative recommendations with you, such as sealants or fluoride, to help prevent cavities. This is also a great time to ask about any other health concerns you may be experiencing. We can answer your questions and explain the connections between your oral and overall health.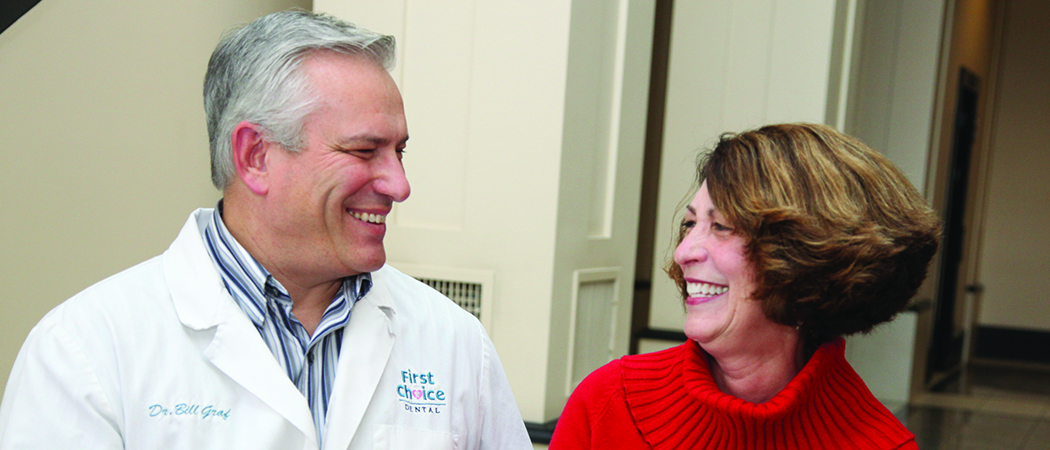 Next Steps & Follow-Up
Once your exam is complete, one of our helpful Patient Coordinators will sit down with you to discuss your recommended treatment plan.
Creating your own YouFirst Care Plan is easy. A Patient Coordinator will walk you through any recommended treatments, answer your questions about the treatment options and your insurance coverage, and help you separate the "must dos" from the "could dos." We then help you develop a custom treatment plan with a timing and cost estimate that respects your health, personal priorities, and budget. Finally, we'll help you schedule your follow-up appointment(s).
Have More Questions About Becoming a New Patient?
Visit our New Patient FAQs page or give us a call at one of our 11 clinics.