Pediatrics
While baby teeth don't hang around forever, it's important to keep tiny teeth and gums in excellent health while they're saving the spots for adult teeth. Plus, regular checkups help your child grow comfortable with dental visits.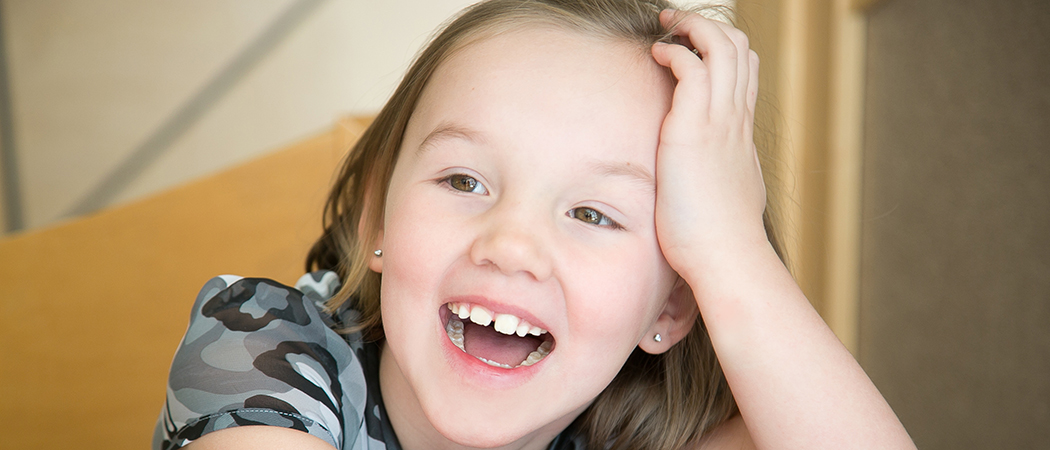 We're proactive about dental health
Visiting the dentist for a checkup is just like visiting the pediatrician for a well-baby checkup—except it's specific to their smile! Even better, the staff at First Choice Dental are experts at making first dental visits comfortable, fun, and pleasant for both your child and for you.
Remember, while you may have a phobia of the dentist, this is all new to your child—which makes it prime time for establishing a great relationship between your child and their dentist. Believe it or not, your child will probably enjoy his or her first dental visit and will look forward to future visits with enthusiasm. And if you have had negative experiences at the dentist as a child, your child's first visit is the perfect opportunity to discover First Choice Dental's gentle, comfort-conscious approach for yourself.
Infants and Toddlers
It's never too early to focus on your child's dental health. In fact, we recommend your child's first dental visit be within six months of the eruption of their first tooth.
During your baby's first dental visit, we can answer your questions about nutrition, fluoride, bottle-feeding, thumb sucking, and how to clean those tiny little teeth and gums.
Children ages 4-7
A lot will happen to your little one's smile during this time, including losing many of their baby teeth and introducing permanent teeth. They'll start school and will begin to take over the responsibility for brushing and flossing on their own.
At First Choice Dental, our dentists take extra time to instill the importance of healthy oral hygiene in a friendly way kids can understand.
Teens
The teen years are key years for orthodontics and post-braces care, as well as good nutritional habits. Today's teenagers are especially at risk for tooth decay caused by soda, sugary foods, and constant snacking.
Your dentist can be a powerful ally in reminding teens that good nutrition, good at-home dental hygiene habits, and regular dental checkups can help them maintain a dazzling smile.
Real Patients Real Reviews
This place is 100x better than any other dentist I've been to and I thought I had a good dentist already. I appreciate the care you provide me and my family.
Nadia F.
Patient
As a brand new patient everything went very well and I was extremely satisfied!
Kathryn E.
Patient
Extremely accommodating and friendly!! Helpful and informative!! LOVE THIS PLACE.
Stephanie Z.
Patient
Conveniently Offered at all 11 Locations
First Choice Dental's patient-first approach means you can receive gentle, proactive dental care for everyone in your family. We believe that the best dental care is preventative, which is why we use the latest tools and methods to help prevent major dental procedures from happening in the first place. Our staff is well-versed in treating every member of your family—including your children—for a positive dental experience.
Schedule an Appointment
Looking to schedule an appointment with First Choice Dental? You've made a great choice. Become a new patient or schedule an appointment with your dentist now!