Teeth Whitening
Brighten your smile in a matter of hours with teeth whitening from First Choice Dental.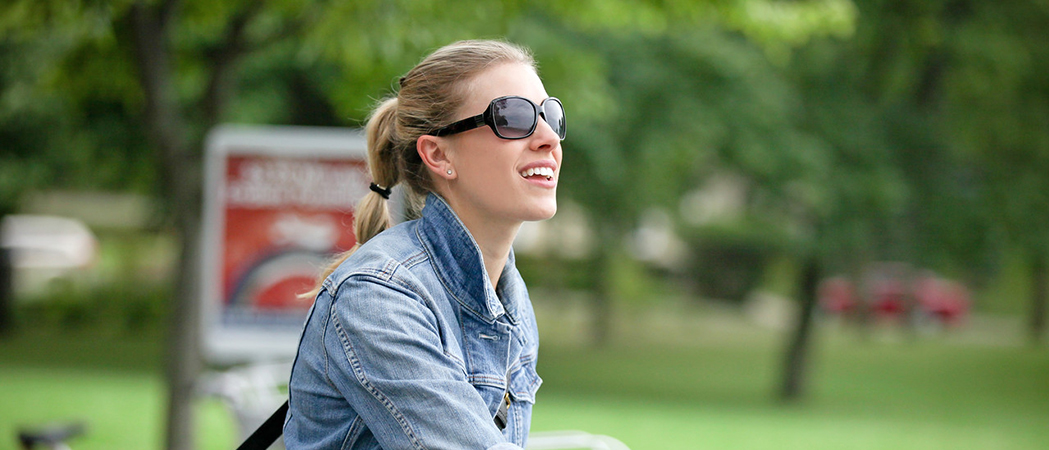 Teeth Whitening Dental Treatments
Do you try to hide your smile because you don't think you have white teeth? Do you drink a lot of coffee or have a history of smoking and are ready to try teeth whitening? You may be a candidate for our in-office laser teeth whitening or take-home teeth whitening services.
In-office teeth whitening
This fast and simple in-office procedure takes as little as two hours. Please note that not all patients are candidates for teeth whitening, therefore you must schedule a FREE consultation first.
How it Works
We apply a protective gel around the teeth to protect your gums from the teeth whitening gel.
You will also receive a protective mouth guard to keep your mouth open during the procedure and your lips away from the whitening gel. (Don't worry, it's very comfortable.)
The whitening gel is placed on your teeth, and a UV lamp is placed near your teeth to help the gel penetrate. This happens 3 times in 20-minute intervals.
After the last time, we remove the gel and protective guard, and you have a brighter smile you've been wanting for so long! Take-home whitening trays are also included as part of the in-office package.
Take-home whitening trays
This slightly less expensive process takes 7-14 days to see results. Take-home teeth whitening is a great option, and will be discussed during your FREE consultation!
How it works
We take impressions of your upper and lower teeth in the office, and the lab creates the trays you will take home.
Once fitted, you are sent home with teeth whitening gels.
You wear the take-home teeth whitening trays with the gel for several hours a day until you think you have your white teeth back!
Schedule an Appointment
In-office teeth whitening and take-home teeth whitening are available at all 11 First Choice Dental locations. Call one of our locations to learn more about whitening.