Braces
In addition to providing a better-looking smile, braces also improve your overall oral health!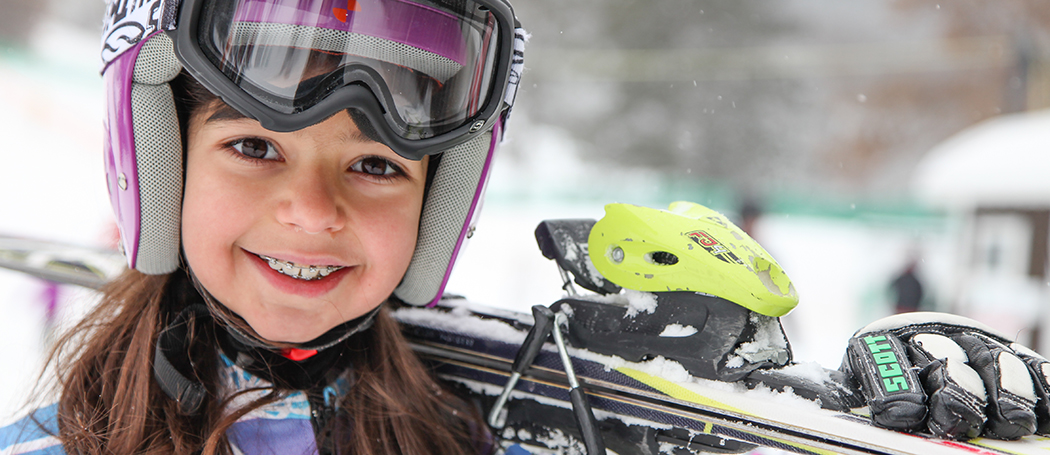 Braces and your health
Braces help preserve the overall health of your mouth. Straight teeth and an aligned bite are easier to keep clean and healthy. We often see adult patients who didn't get braces as children who now show signs of undue wear and tear on teeth because of misaligned teeth. Later in life this can require crowns or other types of dental restoration.
Types of braces
Traditional orthodontic braces have come a long way over the years. They're sleeker, smaller, and more comfortable than ever. We offer two types of dental braces for kids, teens, and adults. Your orthodontist will help you determine which ones will serve you best:
Metal braces

Ceramic braces
Getting started
You're welcome to visit one of our orthodontists for a free consultation to discuss if braces are right for you or your child. We're happy to evaluate your needs free of charge, and we will answer any questions you may have on the methods we use to straighten teeth. If you do need orthodontic braces, we offer options for you to choose from—and will provide timelines and cost estimates for each.
Real Patients Real Reviews
I've had WONDERFUL experiences with y'all (and considering the number of fillings I had when I first came, that's saying something!!).
Sarah M.
Patient
Everyone has always been extremely helpful and flexible with me and my crazy schedule.
Robyn D.
Patient
Extremely accommodating and friendly!! Helpful and informative!! LOVE THIS PLACE.
Stephanie Z.
Patient
You have been wonderful for my whole family, including both my kids and especially my mom. Thank you!
Julie M.
Patient
As a brand new patient everything went very well and I was extremely satisfied!
Kathryn E.
Patient
I've always hated going to the dentist but not anymore!
Katie K.
Patient
This place is 100x better than any other dentist I've been to and I thought I had a good dentist already. I appreciate the care you provide me and my family.
Nadia F.
Patient
I've been a patient since Dr. Giswold was on his own, and at three different offices, because of my moves around the city. I have been extremely pleased with everyone I've dealt with in the more than 30 years involved.
Darlene H.
Patient
Call to Schedule a Free Consultation
Your free consultation includes an exam, x-rays, and a treatment discussion with your orthodontist. There's absolutely no charge, and there's no obligation to find out if you're in need of orthodontic treatment. We will discuss what braces can do for your smile and your oral health—then answer any questions you may have.
If you'd like to request an appointment for your free consultation, please give us a call at 608-848-0820, or fill out this form and someone from our Orthodontics team will contact you at your preferred contact.