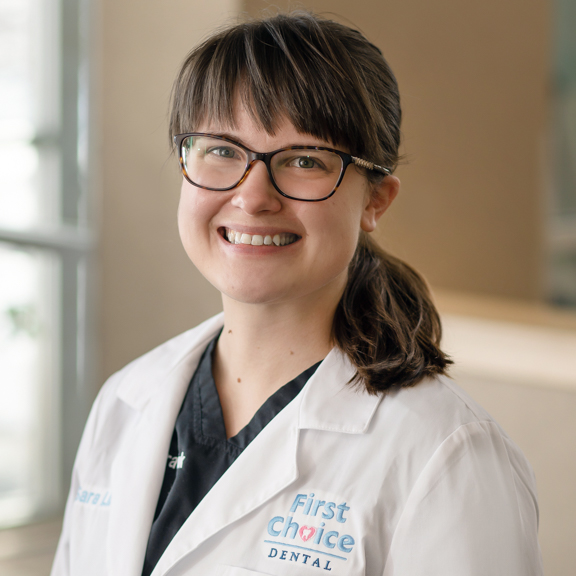 Services Offered
General Dentistry
Days & Hours
Sun Prairie
Tuesday 7:00 AM - 5:00 PM
Wednesday 7:00 AM - 5:00 PM
Thursday 7:00 AM - 5:00 PM
Friday 7:00 AM - 4:00 PM
Days and hours listed do not indicate available appointment times. Please make an appointment with your clinic.
Credentials
Education
Doctor of Dental Surgery - Marquette University School of Dentistry
Bachelor of Science in Microbiology and History - University of Wisconsin-Madison
About Dr. Sara Link
About Dr. Sara Link
Dr. Sara Link is originally from Green Bay, Wisconsin. She received her undergraduate degree from the University of Wisconsin-Madison, where she double majored in microbiology and history. She then went on to Marquette University's School of Dentistry to earn her doctor of dental surgery degree.
Dr. Link is excited to join First Choice Dental and is looking forward to getting to know her patients and helping them achieve their desired oral health.
In her free time, Dr. Link enjoys traveling to state and national parks (her favorite is Yellowstone) and taking care of her pet chickens.