Dr. Kelley Dentino
Dentist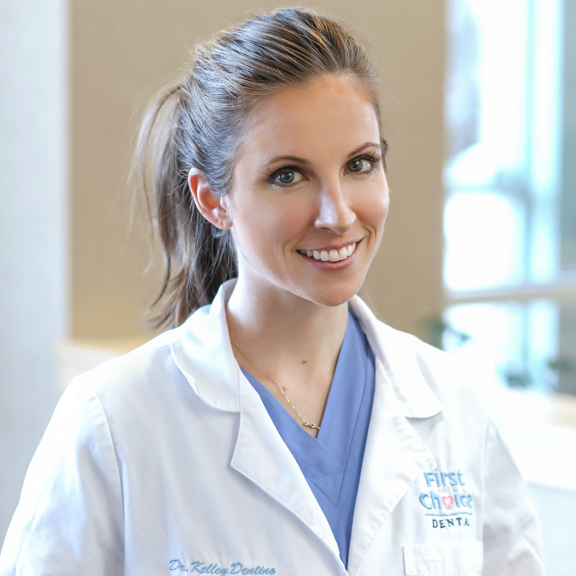 Services Offered
General Dentistry
Days & Hours
Sun Prairie
Tuesday 7:00 AM - 5:00 PM
Thursday 7:00 AM - 5:00 PM
Friday 7:00 AM - 4:00 PM
Days and hours listed do not indicate available appointment times. Please make an appointment with your clinic.
Credentials
Education
Doctor of Dental Medicine - Harvard School of Dental Medicine
Bachelor of Science Degrees in Biology and Philosophy - Boston College
About Dr. Kelley Dentino
About Dr. Kelley Dentino
Dr. Kelley Dentino is originally from Wisconsin in nearby Milwaukee and is excited to be back in her home state after spending the last 15 years on the East Coast. Dr. Dentino moved to Boston after graduating from high school and attended Boston College, where she received her Bachelor of Science degree with a double major in biology and philosophy. She received her dental degree from Harvard's School of Dental Medicine. Following her graduation, she was awarded a fellowship in the Plastic and Oral Surgery Department at Boston Children's Hospital.
Dr. Dentino's passion for general dentistry is rooted in her love of working with people and being a part of her community. An outgoing person with an easy conversational style, Dr. Dentino enjoys getting to know each of her patients and building strong, lasting relationships with families in her community. Outside of the office she enjoys music and plays classic and jazz piano. She also loves to exercise, do yoga and Pilates, and participate in sports such as running, baseball and tennis.