Dr. David Gundersen
Dentist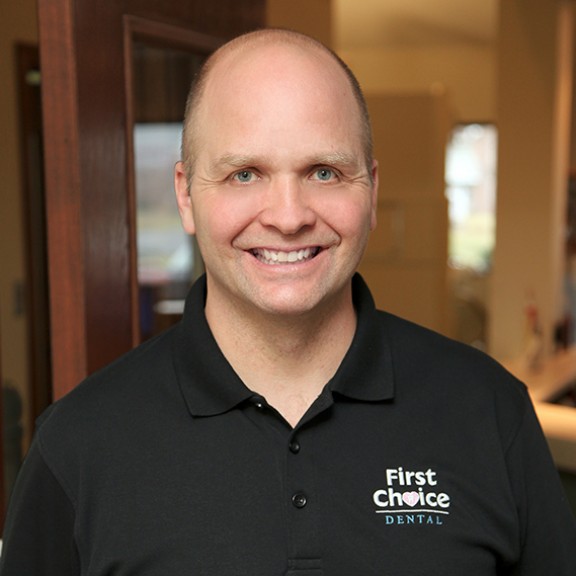 Services Offered
General Dentistry
Days & Hours
Fitchburg
Monday 7:00 AM - 5:00 PM
Tuesday 7:00 AM - 5:00 PM
Wednesday 7:00 AM - 5:00 PM
Thursday 7:00 AM - 5:00 PM
Days and hours listed do not indicate available appointment times. Please make an appointment with your clinic.
Credentials
Education
Marquette University School of Dentistry
About Dr. David Gundersen
About Dr. David Gundersen
Dr. David Gundersen is a native of LaCrosse, but has lived in Madison for the last 20 years. Prior to pursuing a career in dentistry, Dr. Gundersen focused on promoting child and family health, running Wisconsin's School Health Programs and the Wisconsin Tobacco Control Board before attending Marquette University School of Dentistry. Dr. Gundersen has served as a board member of the Children's Health Alliance of Wisconsin, the Wisconsin Public Health Association, and as the Marquette Student Trustee on the Wisconsin Dental Association Board of Trustees. He is currently a member of the Greater Dane Dental Society, on the Steering Committee of the Wisconsin Oral Health Coalition, and President of the Oral Health Coalition of Dane County.
When not practicing dentistry, Dr. Gundersen enjoys traveling, reading, watching movies, cycling, hiking, sailing and cross-country skiing with his wife Amie and daughter Lucie. He is also a published children's book author (Blacktooth: The Kind-of-True Tale about Pirates, Dentists and Treasure Chests) under the pen name of Davie Fletcher.