Dr. Christine Haag
Dentist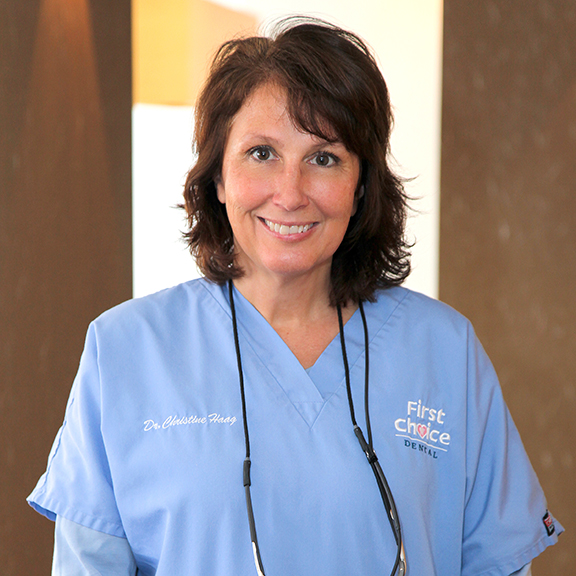 Services Offered
General Dentistry
Days & Hours
Sun Prairie
Monday 7:00 AM - 5:00 PM
Tuesday 7:00 AM - 5:00 PM
Wednesday 7:00 AM - 5:00 PM
Thursday 7:00 AM - 5:00 PM
Days and hours listed do not indicate available appointment times. Please make an appointment with your clinic.
Credentials
Education
University of Illinois
About Dr. Christine Haag
About Dr. Christine Haag
Dr. Haag began her dental career in 1986 after graduating from the University of Illinois. Following graduation, Dr. Haag continued her studies with a general residency program and in 2001 joined First Choice Dental Group. Dr. Haag regularly attends regional and international dental seminars and has attended the prestigious Las Vegas Institute for Advanced Dental Studies.
The opportunity to form a personal bond with her patients, as well as blending her talents in art and science, is what drew Dr. Christine Haag to the field. "It is most gratifying to help a patient who once thought their mouth was hopeless and transform it into a vibrant, healthy smile." Dr. Haag's patients appreciate her gentle touch and calming demeanor, making her an excellent choice for children or the apprehensive adult.
When not practicing dentistry, Dr. Haag enjoys gardening, swimming, biking, running, and spending time with her family.